This assignment was to produce a 'hero' shot of the open deck area of the Hooray Bar and Restaurant for the venue's opening.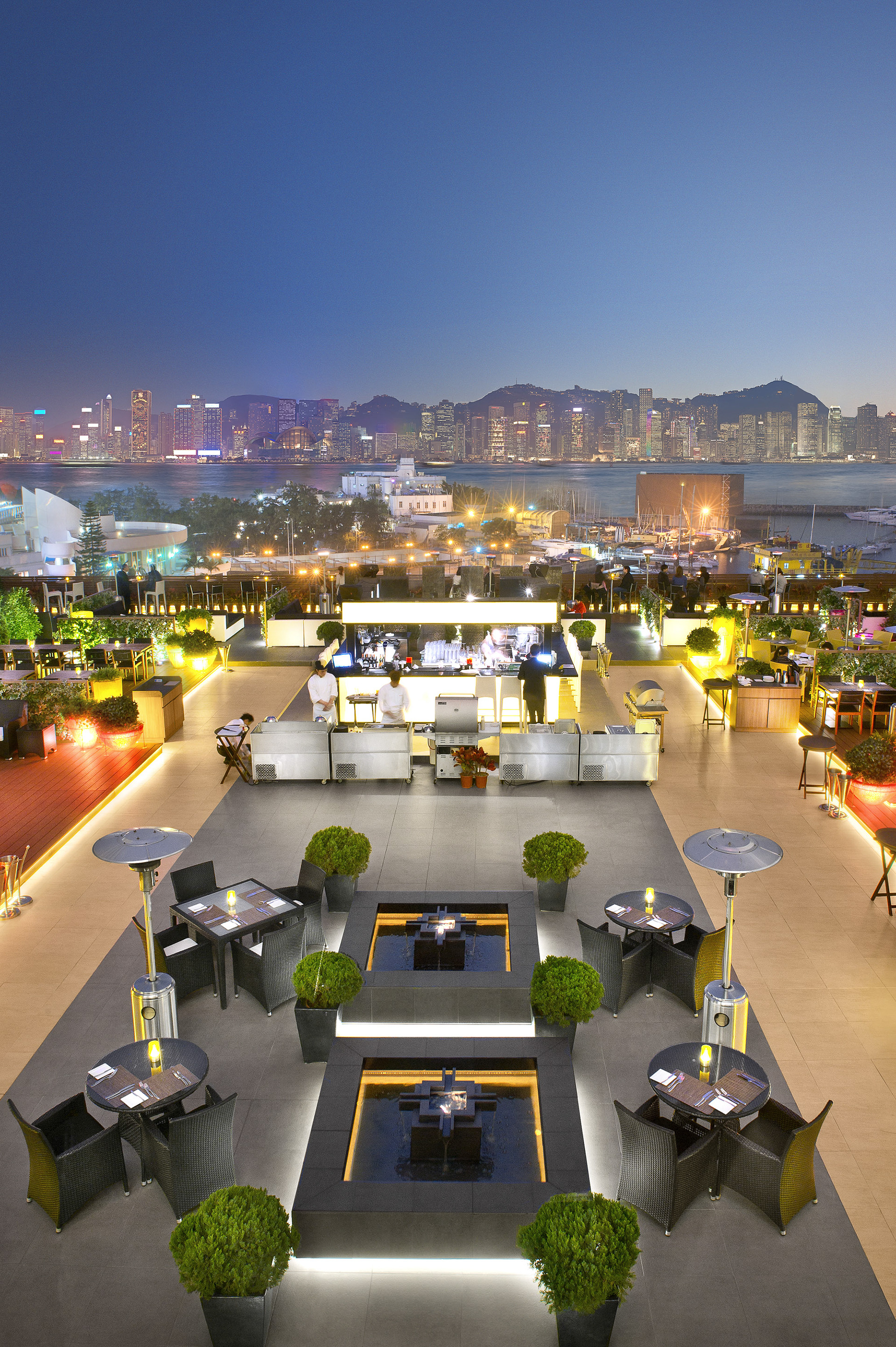 This 'before and after' shot (below) shows the challenges of getting this shot...for the optimum composition, the image had to be captured through a reflective plate-glass window which required significant effort at the post-production stage.
Additionally, the less than ideal state of the skyline on the shoot date required compositing in a background plate of a different section of the Hong Kong skyline.